INAUGURAL

DECEMBER 9, 2023 | CAPE CANAVERAL SPACE FORCE STATION, FL
REGISTRATION OPENS MAY 4, 2023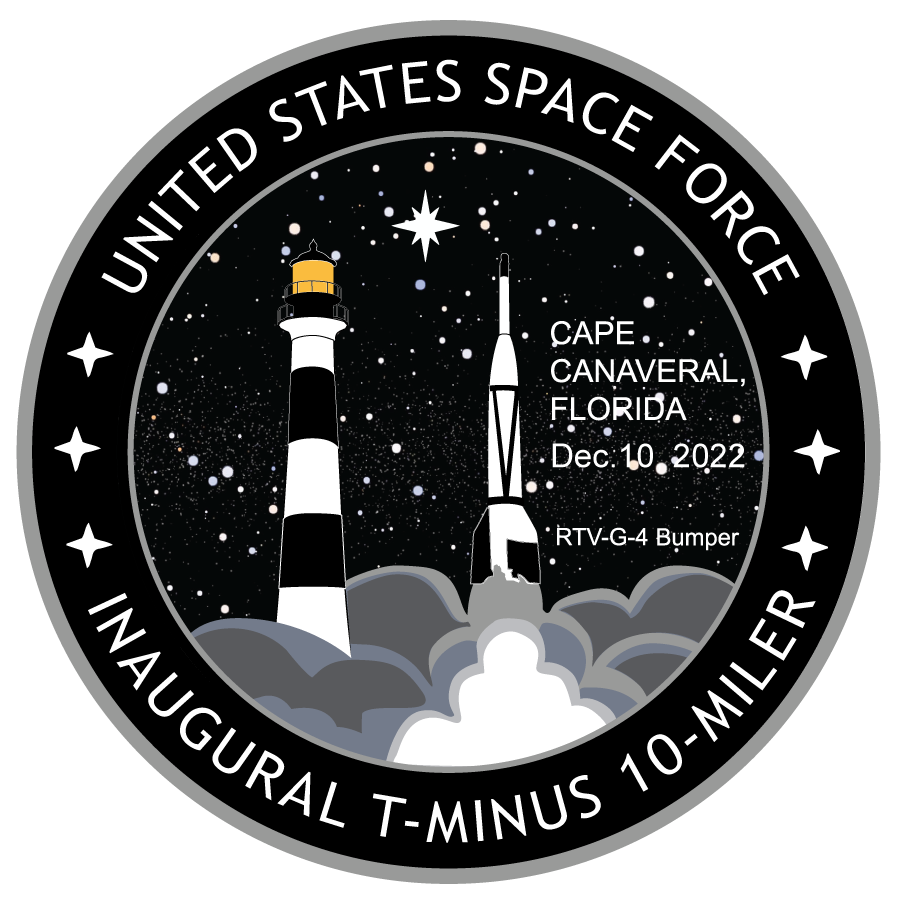 2022 FEATURED ROCKET
The Inaugural Space Force T-Minus 10-Miler will feature the RTV-G-4 Bumper. The featured rocket will be portrayed on the event's official race shirts, finisher medals, commemorative patches, and more throughout 2022.
The RTV-G-4 Bumper coupled a V-2 with a WAC Corporal second stage. The first six initial launches failed with the exception of launch five, which reached an altitude of 393 km. On July 24, 1950 at Launch Complex 3, Bumper 8 became the Cape's first launch. The Bumper reached the upper atmosphere to meet the initial objective, but the flight was only partially successful as the second stage failed to ignite. Five days later, Bumper 7 launched from the Cape and was successful by reaching 5260 kph. Read more here.
2023 FEATURED ROCKET
Launching soon!