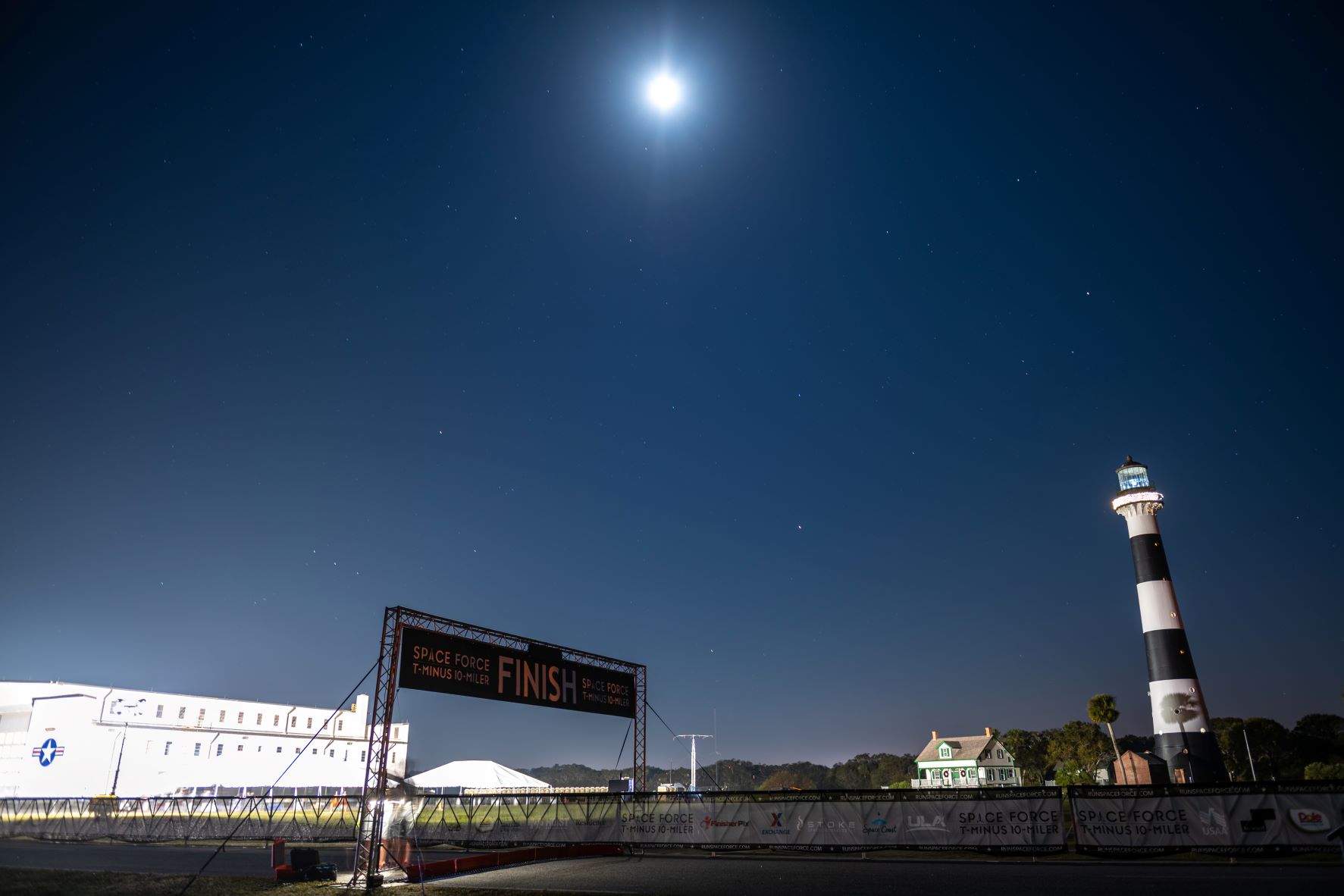 2ND ANNUAL

DECEMBER 9TH, 2023 | CAPE CANAVERAL SPACE FORCE STATION, FL
REGISTRATION NOW OPEN!
2023 FEATURED ROCKET: XSM-64 NAVAHO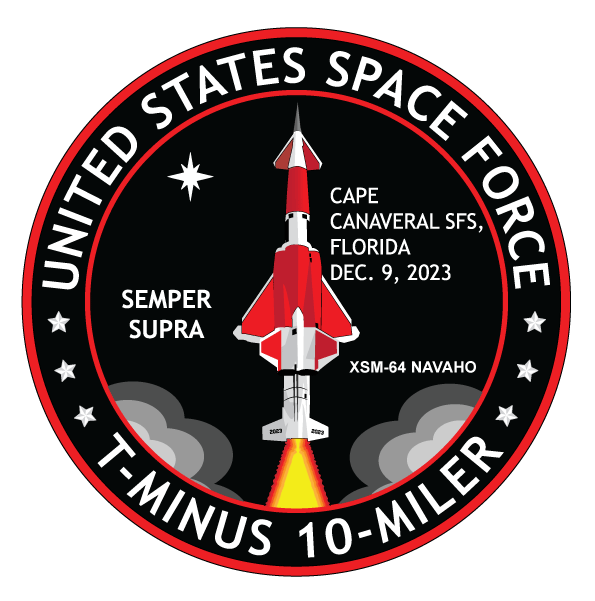 The 2nd Annual Space Force T-Minus 10-Miler will feature the XSM-64 Navaho. The featured rocket will be portrayed on the event's official race shirts, finisher medals, commemorative patches, and more throughout 2023.
The XSM-64 Navaho missile was built as a proof-of-concept testbed for a proposed supersonic intercontinental cruise missile. The operational Navaho was intended to carry a nuclear warhead and have a combat range of about 8,000 kilometers (5,000 miles).
Although the Navaho did not become an operational weapons system, it proved invaluable as a research and development program. The XSM-64 located at the South Gate to Cape Canaveral Space Force Station is the only Navaho left in existence. Read more about the history of the XSM-64 Navaho here and at the Cape Canaveral Space Force Museum here.