CHARITY PARTNER PROGRAM
The Space Force T-Minus 10-Miler Charity Partner Program provides an opportunity for charities to utilize the event as a fundraiser. See below for more information on how your charity can get involved race weekend!
Race registration opens May 4th and continues for charity participants up until events sell out or November 30th. Each charity is responsible for their own marketing and promotions to recruit charity participants. The Space Force T-Minus 10-Miler will promote Charity Partners as outlined in the individual agreements. After event sell-outs, all Charity Partners will be promoted via social media, website, e-blasts, etc. The Space Force T-Minus 10-Miler does not limit the number of Charity Partners and charities must provide documentation of 501(c)(3) status.
For Charity Partner inquiries, please contact us at usaf.marathon@us.af.mil or (937) 257-4350.
2023 Opportunities: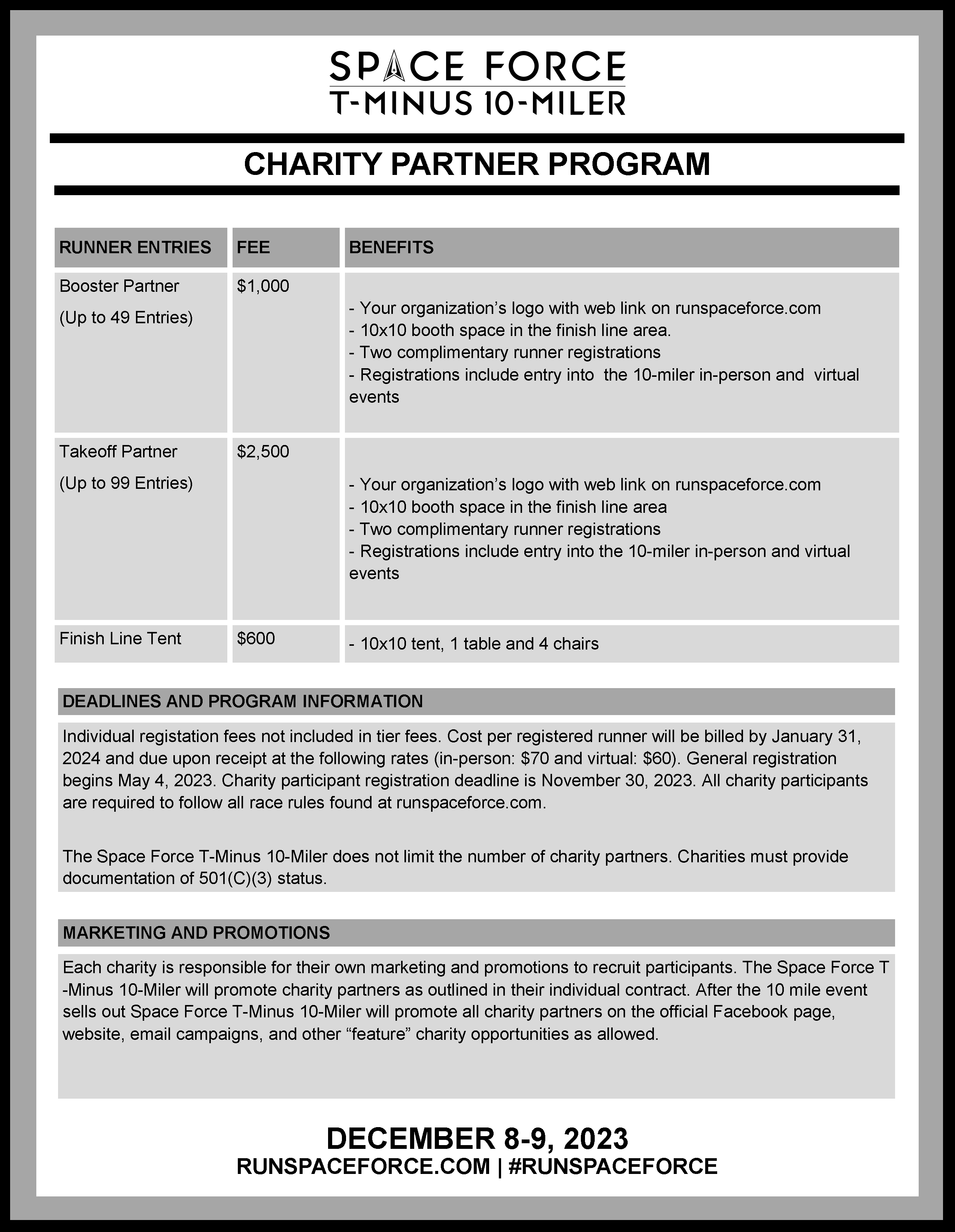 ---
Related Pages: